Click on the Product drop-down menu at the top of the main Speed-Quote screen (as shown below).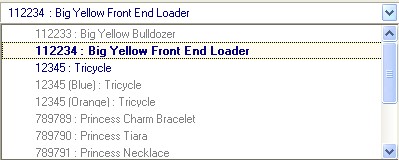 Products that are already created for this quote sheet are shown in blue, while products that have not been created are gray. To create a new product, click on one of the gray products listed.
Whenever you create a new product, Speed-Quote shows you the rates set for the sheet so that you can insure they are correct.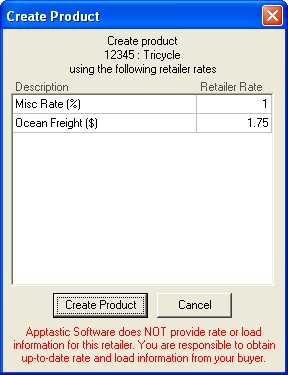 Click Create Product to accept the rates and create the product (or press the Enter key on your keyboard). If you wish to modify the rates for this product only, type the changes in the Retailer Rate column. Any rate changes will only affect the current product, and will not alter the rates set for this retailer quote sheet. If you wish to update the rates for this sheet, use the Update loads and rates feature.